Jonathan was majoring in music at Colby College, Maine, Since he did a semester abroad studying Irish Music at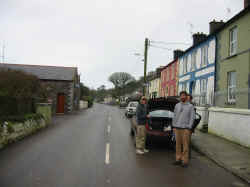 Cork, Ireland, David and Jim went to visit. Driving on the right side of the road in narrow streets of Ireland was a challenge as we went along the south coast and then up to Killarney. Roundabouts added to the thrill --one goes around two or three times trying to read the multiple road signs.
Back past Blarney castle to kiss the stone (not needed?)

Then, we drove through the south east, past the waterfront town of Yahal??, and up past the incredibly impressive Rock of Cashel, home to a bishop-king, castles and the monastery of Hoare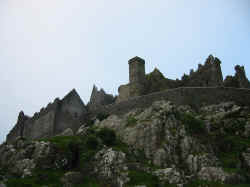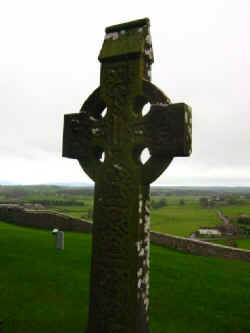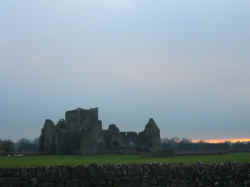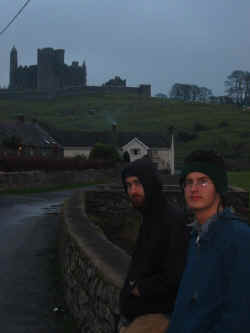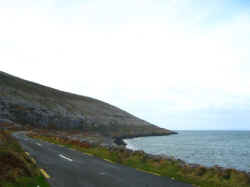 Then, up to .. and along the coast of ... stopping for some of mom's well traveled Zucchini cake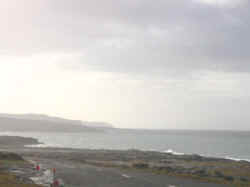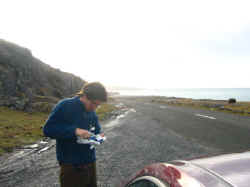 to the Cliffs of Mohr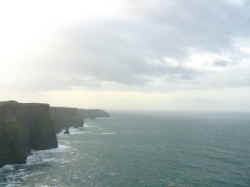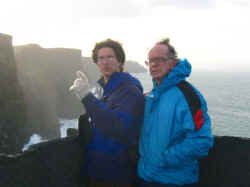 Nearby are the "burrens", strange fields with more granite stones than earth, and "dolmens", neolithinc burial sites.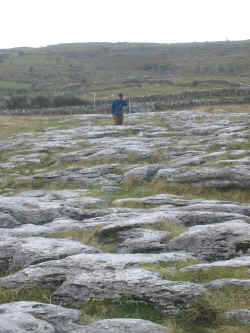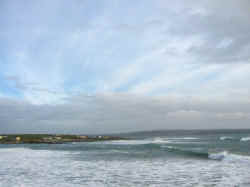 Back through Dublin for some dancing and Guinness, a visit to the Book of Kells in Trinity College, and up to the huge stone age mound tomb of Newgrange. After an overnight stay at .., back to .. and home.